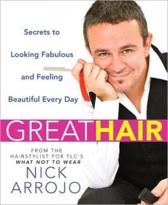 Nick has been working in the hair industry for more than twenty-five years, and his pioneering approach to styling is recognized worldwide. His cutting-edge work has been featured in print and television on countless occasions. A top New York City hairdresser, he was featured on TLC's hit show, What Not to Wear.
BUY ON AMAZON BUY ON BARNES & NOBLE
Noel Ashland
Noel (pronounced Noelle) spends her days helping teenagers, who inspire her to write diverse YA voices. In her free time she enjoys traveling, attempting to dance, and watching bad reality shows. She lives in a midwestern city with her husband and two cats.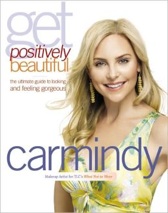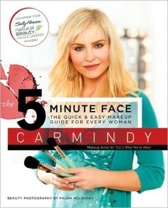 Since her Southern California childhood, Carmindy has dreamed of traveling the world doing makeup and meeting inspiring people.  Having established herself as a top makeup artist, she has been featured on TLC's hit show, What Not to Wear and has appeared on The Today Show, CBS Sunday Morning, Christian Broadcasting Network, as well as in The New York Times, Cosmopolitan, Elle, O, Glamour, Self, Lucky, GQ, Essence, Details, Marie Claire, and InStyle. She lives in New York City.
BUY ON AMAZON BUY ON BARNES & NOBLE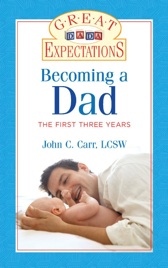 John is a clinical social worker and psychotherapist in private practice in New York City. He has counseled men on fathering and parenthood for more than twenty years. In his practice, John works with individual dads, runs father support groups, and conducts dad-only workshops. He is affiliated with the SoHo Parenting Center and Everyday Parenting. John lives with his wife and three children in New York.
BUY ON AMAZON BUY ON BARNES & NOBLE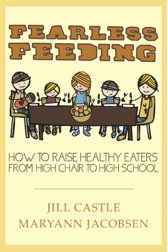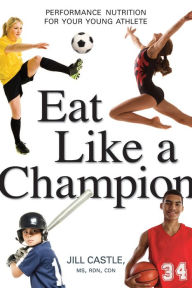 Jill is a registered dietician with many years of experience in pediatric nutrition. She is a consultant, speaker and writer. She blogs at Just the Right Byte.  She writes and feeds her family in Connecticut.
BUY ON AMAZON BUY ON BARNES & NOBLE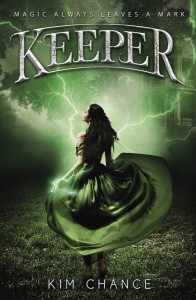 Kim is a high school English teacher who enjoys working closely with her target audience. With a BA in Journalism and a MA in Education, she is determined to prove her students wrong when they complain that reading and writing are no fun. Though she currently lives in Texas with her husband and twin daughters, Kim is originally from Alabama—that's where the Southern twang comes from! She considers herself a huge nerd and nothing makes her happier than fangirling over all her obsessions. She is a proud Gryffindor, Whovian, and GoT fan to name a few! She loves polka dots, red lipstick, and smiling—smiling is her favorite! When she's not writing, Kim is busy spending time with her family, wrangling her two crazy dogs, binge watching shows on Netflix, and making death-by-cheese casseroles.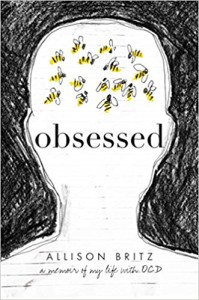 Allison Fairall
Raised in North Carolina, Allison now lilts her Southern twang proudly through the streets of Manhattan. After graduating with a BA in Spanish and a MA in Management from Wake Forest University in 2012, Allison planned her long-awaited escape from the Tarheel state. After a role in marketing in Charlotte, she, along with her future fiance and Ranger the dog, packed up a U-haul and trekked to the big city inspired by visions of job promotions and chance meetings with Taylor Swift on the subway. Currently 26-years-old and smitten with life, Allison works in marketing for an accounting firm. In her free time, she enjoys spending time with her fiance and their dog, reading, cooking, and bingeing on Netflix.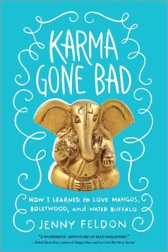 Jenny completed her Bachelors degree in English Literature from Boston University and earned her MFA in creative writing from the New School University in New York City. Her work has appeared in nonfiction anthologies, as well as many online and print publications. She writes the popular blog, Karma (continued…), and was named one of BlogHer's Voices of the Year in 2012. Jenny lives in Los Angeles where she balances writing, motherhood, and giant cups of coffee…mostly all at once.
BUY ON AMAZON BUY ON BARNES & NOBLE
Joani has literally spent half of her life working to become the Parenting Expert she is today. She got her Bachelor of Science in Elementary Education from Lesley University and her Masters of Social Work from Washington University. For thirty years she worked with troubled teens and their families both in schools and in private practice. In addition, she teaches undergraduate courses in the Psychology Department at Curry College. Joani is also a sought-after speaker, giving more than 40 seminars a year to schools, community groups, and churches.
BUY ON AMAZON BUY ON BARNES & NOBLE

Sean Gilpatrick
Sean is a social worker living in Boston. He graduated in 2011 from Roger Williams University with a double degree in English Literature and Psychology. He spends most of his time writing, playing hockey, or rereading Catch-22.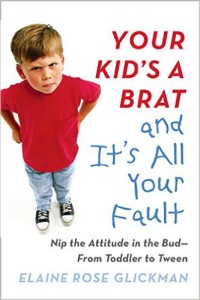 Parenting expert Elaine Rose Glickman is the author of Sacred Parenting, a finalist for the National Jewish Book Award. She has been featured on the syndicated television talk show Daytime and as a keynote speaker on parenting issues. The mother of three (fabulous) children, she writes a parenting advice column for a bimonthly magazine and blogs about parenting for the Jewish Journal. She has written and edited four other books, and her essays and poetry are widely published.
BUY ON AMAZON BUY ON BARNES & NOBLE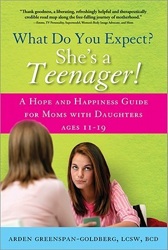 Arden is a family and marriage psychotherapist who maintains a private practice in New City, New York, and New York City. Her areas of specialization include parenting, performing arts, eating disorders, sport psychology, LGBTQQ youth, women, men, teen and young adult issues. She has her Masters in Social Work from Hunter College School of Social Work, City University of N.Y., and two Certificates in Psychotherapy and Psychoanalysis from the National Institute for the Psychotherapies in New York. She is a sought after speaker and guest talk and radio show expert, appearing on The View, John Walsh, Sally Jesse, Maury Povich, Gordon Elliot, Ricki Lake, The People's Court, and MSNBC, among others.
BUY ON AMAZON BUY ON BARNES & NOBLE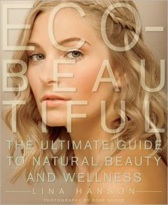 Born in Sweden, Lina is passionate about combining her expert beauty knowledge and skill with her concern for the environment. As a makeup artist to the stars, she has worked with Mandy Moore, Jewel, Zac Efron, and Adrian Grenier, among others. She has created red-carpet looks for the Academy Awards, Golden Globes, Grammys, and Emmy Awards. Her skilled artistry has appeared in Vogue, W, Harper's Bazaar, InStyle, Interview, and Elle. She lives in Los Angeles.
BUY ON AMAZON BUY ON BARNES & NOBLE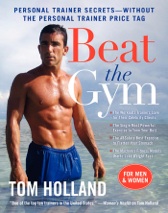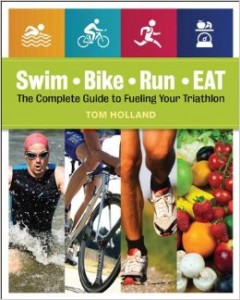 Tom is an exercise physiologist with a master's degree in exercise science and sport psychology. He has been certified by the ACSM, NSCA-CSCS, NASM, ACE, and AFAA, and Women's Health magazine named him one of the Top 10 Fitness Professionals in the country. He is the author of The Marathon Method and The 12-Week Triathlete, as well as the upcoming Swim, Bike, Run — Eat. He stars in numerous fitness videos, including Supreme 90 Day and The Abs Diet Workout.
BUY ON AMAZON BUY ON BARNES & NOBLE
Katie Hurley, LCSW, is a child and adolescent psychotherapist, parenting expert, and writer. She is the founder of "Girls Can!" empowerment groups for girls between ages 5-11. Hurley is also the author of The Happy Kid Handbook, and her work can be found in The Washington Post, PBS Parents, and US News and World Report, among other places. She practices psychotherapy in the South Bay area of Los Angeles and earned her BA in psychology and women's studies from Boston College and her MSW from the University of Pennsylvania. She splits her time between Los Angeles, California and coastal Connecticut with her husband and two children.
BUY ON AMAZON BUY ON BARNES & NOBLE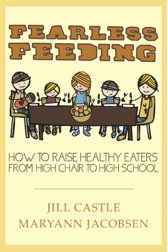 Maryann Jacobsen is a registered dietitian, family nutrition expert and freelance writer. She is the founding editor of Raise Healthy Eaters, a popular blog about feeding children.  You can find more of her work at WebMD's Real Life Nutrition, the New York Times Motherlode, Huffington Post, and She Knows. As a family nutrition expert, she has been quoted in various publications including Parents, Scholastic Parent & Child and American Profile and has been featured on Good Morning America.
BUY ON AMAZON BUY ON BARNES & NOBLE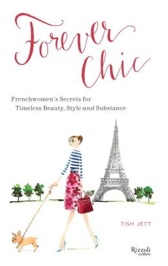 Tish is a longtime fashion journalist who has worked for the New York Daily News, The Detroit Free Press, Women's Wear Daily, W, the Chicago Tribune, and the International Herald Tribune in Paris, where she eventually became the last editor of American Elle. The author of the blog A Femme d'Un Certain Age, Tish lives in France.
BUY ON AMAZON BUY ON BARNES & NOBLE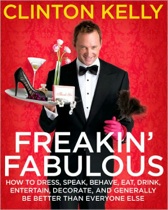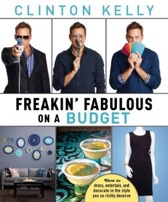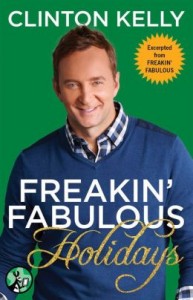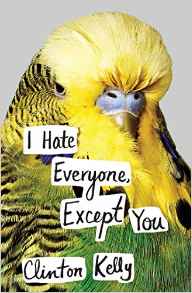 Clinton is the co-host of The Chew on ABC Daytime and was the star of TLC's What Not to Wear. He is also a spokesperson for Macy's. He received a master's degree in journalism from Northwestern University and worked as an editor at several noted fashion publications, including Marie Claire, Mademoiselle, and DNR. Originally from Long Island, he now lives in New York City.
BUY ON AMAZON BUY ON BARNES & NOBLE

Tara Kompare
Tara is a pharmacist and mother of two girls. Her children's healthcare column, "Medicine Mom," appears online and in select periodicals. She lives in Virginia with her family.
BUY ON AMAZON BUY ON BARNES & NOBLE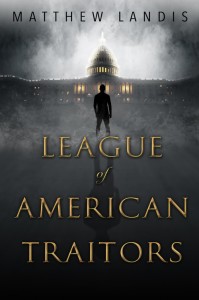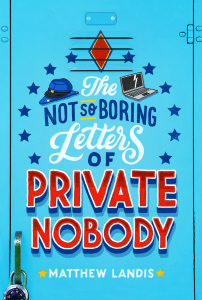 Matthew Landis
Matthew Landis teaches 8th Grade American History outside Philadelphia, where he lives with his wife and children.  While getting a Masters in History at Villanova, he decided to write history-laced YA fiction to further a life mission: convince middle schoolers that Social Studies is not the worst subject ever.  Matthew hopes to achieve whatever level of literary success allows a writer to summer in Cape Town with his family and go on lots of safaris.  

Mark Leeds
Mark grew up in New Jersey, Alaska, California, Germany, Kentucky, Kansas, North Carolina, and Texas, but as much as he loved living all those places, he found a permanent home in the worlds of Middle-earth and Narnia and hopes his stories will be a home away from home for his readers. By day he works as a registrar and professor teaching fine arts history and by night he writes! He lives in Texas with his wife, three children, and two Rhodesian Ridgebacks.

Elise wrote for the Indie Etiquette column and the Indie Mother blog. Her writing and interviews can also be seen in Real Simple, the New York Daily News, BusinessWeek, Martha Steward Weddings, and more. She lives in New York with her husband and two sons.
BUY ON AMAZON BUY ON BARNES & NOBLE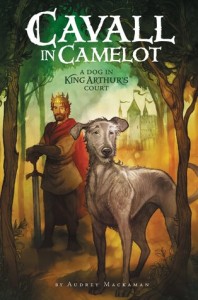 Audrey Mackaman
Audrey Mackaman is a copyeditor and graphic designer with a BA in English literature and creative writing from Beloit College. She has helped numerous aspiring and veteran authors publish their works, either through literary agents or self-publishing avenues.


Ben is a contributing editor at Institutional Investor and Financial Adviser magazines, and an NPR commentator. His work has appeared in The New York Times, Self, USA Today, the Los Angeles Times, the Chicago Tribune, WashingtonPost.com, and many other financial and general-interest publications and Web sites. Mattlin has appeared on ABC's Prime Time Live, CNN, and E! Entertainment Network; been interviewed on NPR's "Morning Edition"; KKFI and KPFK, Los Angeles; KSLC, Salt Lake City; and CKNW, Vancouver; and been quoted in The Wall Street Journal, U.S. News & World Report, Penthouse, and USA Today. Born in New York City in 1962, Mattlin graduated cum laude from Harvard University in 1984. He lives with his wife, two daughters, a cat, and a turtle in Los Angeles.
BUY ON AMAZON BUY ON BARNES & NOBLE


Wendy McLeod MacKnight grew up in a magical small town with a library card as her prized possession. Over the course of her professional life, she's been responsible for early childhood and child welfare programming, and ended her public service career as head of the Government of New Brunswick's Department of Education. Then one day she woke up and decided it was time to pursue her life-long dream of writing books for children. It's a Mystery, Pig-Face! is her debut novel and any resemblance to the author is purely intentional. Wendy lives in New Brunswick, Canada with her family, her garden, and a ne'er-do-well groundhog. 
Visit Wendy at WendyMcLeodMacknight.com, follow her on twitter @wendymacknight and visit her on Facebook at WendyMcLeodMacKnightWrites!

Carolyn Menke
Carolyn Menke's middle grade debut, Dick James, Bestseller, is a kid-friendly parody of the television show Breaking Bad, where an honor student grows in popularity by hawking essays under the pen name Dick James—until his alter ego works against him. Her novel is inspired by real-life events, including having a fake student featured in her school's yearbook.
A graduate of Carnegie Mellon University, Carolyn blogs, teaches creative writing, and speaks to children. She is the author of Return To Me and the companion novella, I'm Yours. In her free time, she loves geocaching for hidden treasure with her three young daughters, husband, and goldendoodle.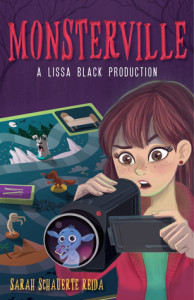 Monsterville
Thirteen-year-old Lissa Black is miserable when her parents force her to move from New York City (the perfect home for an aspiring writer/director/actress) to Freeburg, Pennsylvania, nowhere capital of the world. There's nothing to do there, except play her little sister Haylie's favorite new game, Monsterville, and hang out with her new neighbor Adam.
But when a walk in the woods lands her face-to-face with a swamp monster hungry for brains and then a Sasquatch that moos, even Lissa can't call her new home totally boring. With Adam's help, she catches the culprit behind the drama: a shape-shifting goblin who's fled from the monster world of Down Below. And what do you do with a creature that can be literally anything? Make monster movies, of course! Lissa is convinced that Blue will be the secret to her big break.
But when Haylie goes missing on Halloween, Lissa, Adam, and the monster must venture Down Below to stage a rescue—and face the real Monsterville, which is anything but a game.

Spring Paul
Spring Paul is a nerd through and through, from her BS in Zoology and minor in Chemistry to her fascination with Sci-Fi/Fantasy. She believes in learning new things, and as a result is an amateur scuba diver, ballroom dancer, and seamstress. She is a PTA mom, and she runs most mornings because of her tendency to eat too many cookies. She loves her husband and her children fiercely, and she stubbornly refuses to narrow down her list of favorite books, even for the sake of this biography.


Andrea Pelleschi
Andrea has been editing and writing children's books for over 15 years—everything from coloring and novelty books to picture books and textbooks. As a freelancer, Andrea has written numerous books in the educational market, and she is the author of The Carousel Ghost, a middle grade mystery. She has an MFA in creative writing and lives in Ohio with a gray cat named Ella.
Visit Andrea at www.andreapelleschi.com or follow here on Twitter at @AndreaPelleschi.
Kim Pierson
Kim Pierson is perhaps best known as the author of an obscure article on fairy tales and the law that began as her third year paper at Harvard Law School and was later published in CIRCLES: The Buffalo Women's Journal of Law and Social Policy.  Kim has a B.A. from the University of Louisville (1993), a J.D. from Harvard Law School (1997), and a Masters in Library and Information Science from the University of Pittsburgh (2005). No longer trying to tour the U.S. via universities, Kim has settled in western Pennsylvania, where she enjoys irritating her husband and four sons by continuing to root for the Wisconsin sports teams of her youth. She has, however, fully embraced the rest of life in Pittsburgh, especially the incredibly supportive writing scene. She is a member of the Society of Children's Book Writers and Illustrators, Pennwriters, and the fabulous North Pittsburgh Writers Critique Group.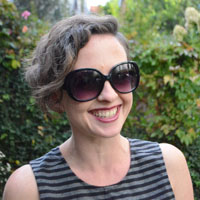 Alex Richards
Alex Richards is a young adult writer with a BA in photography from Bard College. She loves making no-budget horror flicks, cooking, crafting, and exploring. In addition to her YA novel, Back Talk, Alex writes for Momtastic, and works with ASAP, a South African organization supporting rural communities of women caring for vulnerable children. Alex lives in Brooklyn with her husband and 2 children.

Caitlen Rubino-Bradway
Caitlen is the author of two books, Lady Vernon and Her Daughter, which she co-wrote with her mother, and Ordinary Magic. In her day job, she is an agent at The LKG Agency. She lives in New York City.
BUY ON AMAZON BUY ON BARNES & NOBLE

Stefanie Sacks
Stefanie is a Culinary Nutritionist who works hands-on with individuals and groups in transition to a healthier way of eating. She has her Masters of Science in nutrition from Columbia University, is a Certified Nutrition Specialist, Certified Dietitian Nutritionist and is a graduate of The Natural Gourmet Institute for Health and Culinary Arts. In 1999 she launched her private practice working one on one to help prevent illness and restore health through personalized nutrition therapy and culinary guidance. She recently joined forces with the United Nation's Environmental Programme as an advisor on their global food waste campaign, Think. Eat. Save. Her weekly blog Stirring the Pot has expanded to radio on WPPB 88.3 FM, Hamptons NPR. Stefanie has contributed to three books including The Thriving Child by Erica Reid, Crazy Sexy Diet by Kris Carr and Power Up by Dr. Woodson Merrell and Kathy Merrell. She is a sought after guest expert on local and national programs including PBS's upcoming Food Forward, Dylan's Lunchbox airing weekly on NYC Media TV, News 12 Long Island, Lunch NYC—Food for the Future, Discovery Health's National Body Challenge and ABC News. She contributes to such print and online media ventures as Harper's Bazaar, O Magazine and Teen Vogue, as well as The Huffington Post and Healthy Eats by The Food Network. Stefanie lives on the East End of Long Island with her husband, two very active young boys, and Blossom, the family dog.
BUY ON AMAZON BUY ON BARNES & NOBLE

Ron was a staff writer and editor for People, Time, Life, Sports Illustrated, and Money. His work has appeared in USA Today, Seattle Post-Intelligencer, the Boston Globe, Salt Lake Tribune, and the Philadelphia Inquirer.
BUY ON AMAZON BUY ON BARNES & NOBLE

Michelle is a University of Michigan behavioral sustainability and motivation scientist, the Associate Director of the Sport, Health, and Activity Research and Policy Center for Women and Girls, and a Health Policy Fellow at the Center for Healthcare Research and Transformation. Widely quoted in the media, and consulted as an expert by major publications like The New York Times and government agencies like the U.S. Department of Health and Human Services, she is Chair of the National Physical Activity Plan's Communication Committee. She has a PhD in Psychology (focused on goals and motivational processes) and Master's Degrees in Health Behavior/Health Education (MPH) and in Kinesiology (MS) from the University of Michigan.
BUY ON AMAZON BUY ON BARNES & NOBLE

Lauren received her undergraduate degree from Tulane University, where she graduated cum laude with honors in Sociology. She completed her Masters degree in Clinical Nutrition at New York University. Lauren then worked at St Luke's-Roosevelt obesity research unit and developed a nutrition program for the Equinox fitness clubs. In the fall of 2001 Lauren opened Foodtrainers, where she counsels clients on everything from weight loss to proper sports nutrition. She has written for and been quoted in articles for many websites, magazines and television programs, including: Allure, In Style, Cooking Light, Harper's Bazaar, Self, Whole Living, WebMD, The New York Post, John Stewart's Daily Show, ABC's Eyewitness News, The Early Show, Fox News, Good Morning America and The Today Show.  Lauren is an avid runner and skier and she lives in New York City with her husband, sons, and beloved Vitamix.
BUY ON AMAZON BUY ON BARNES & NOBLE

A. F. E. Smith
A.F.E. Smith is an editor of academic texts by day, a fantasy author by night and a parent of two children forever. As a result, she lives in a constant state of sleep deprivation and is powered almost entirely by chocolate. She is the author of three adult fantasy novels (published by Harper Voyager) and is now working on her first fantasy for young adults.
What A.F.E. stands for is a closely guarded secret, but you might get it out of her if you offer her enough snacks.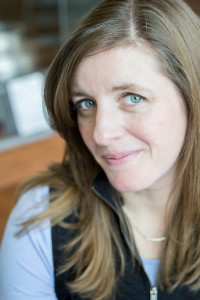 Janet Sumner Johnson
Janet Sumner Johnson lives in Oregon with her husband and three kids. She bakes a mean cinnamon twist and eats way more cookies than are good for her, which explains her running habit. Though her full-time occupation as evil tyrant/benevolent dictator (aka mom) takes most of her time, she sneaks in writing at night when her inner funny bone is fully unleashed. Her first middle grade novel, The Last Great Adventure of the PB&J Society, was released in April 2016 by Capstone Young Readers.

Rick Wheeler
Rick Wheeler lives in Northern California with his wife Angela, their three kids, and two granddaughters in a multi-generational household. When he is not writing middle grade fiction, he works with at-risk youth as a Deputy Probation Officer. He enjoys listening to classic rock, hanging out with his dog, and having tea parties with his granddaughters, not necessarily in that order. He is fluent in dad jokes and bad puns.

Mike Winchell
Mike Winchell is a teacher, author, editor, and all-around good guy. Known as "Winch" to his students, Mike teaches creative writing, film study, journalism, and Enriched English, and enjoys every minute with his students. Mike is the creator & editor of BEEN THERE, DONE THAT, a thematic anthology series that shows young readers how accomplished authors use their lives to inspire fiction. He's also the author of the forthcoming middle-grade narrative nonfiction Gilded Age series. Now he is working on his first middle-grade fiction, THE RECKONING CREW. Mike lives with his wife and two kids in upstate New York.

Paul Yeager
Paul Yeager is a meteorologist, working at one time for Accuweather.com, as well as a freelance writer. As a child, he was annoyed when reading, writing, and arithmetic were referred to as the "Three Rs" and he hasn't changed a bit over the years.
BUY ON AMAZON BUY ON BARNES & NOBLE