Lauren Galit, a magazine editor by training, started the LKG agency in 2005 and is best known for representing many of the stars of TLC's "What Not to Wear." She sold Clinton Kelly's Freakin' Fabulous books, Carmindy Acosta's 5 Minute Face and Get Positively Beautiful, and Nick Arrojo's Great Hair.  The LKG Agency has also worked with numerous magazine writers to help them launch their book projects and has a special expertise in prescriptive titles aimed at women.
More than anything else, The LKG Agency is looking for books that pique our interest — truly original memoirs with something to share, how-to with a new and interesting take on a subject, writers with a strong voice that carries the reader along.  We take pride in the strength of our non-fiction proposals.  We work intensively with our authors, helping them find the heart of their subject and shape their ideas into a professional proposal that will catch the attention of editors.  Since our inception, we have developed contacts at a host of publishing houses, big and small, so that we can find the right fit for each project.
Our job doesn't end with the sale; we negotiate each contract to make sure our authors get the best deal possible, and continue to hold their hands through delivery, publication, and publicity. Because, after all, writing a book is hard enough. LKG will guide authors through all the rest.
We also consider some middle grade and young adult, but — please note — no other fiction.
Lauren Galit
Agent: such a loaded job description. It's the word you scream into the phone when you get stuck in an airline or cable company's automated loop. AGENT! Or it might call to mind images of a classic real estate or Hollywood agent with slicked-back hair and too-sharp clothes. But that's not who I am. My client, Clinton Kelly, once wrote in the acknowledgments of Freakin' Fabulous: "Lauren Keller Galit, a totally chill agent who's not even a jerk."
Being a literary agent is my dream job (but then again, I was a literary geek at Harvard): I get to work with writers all day long, helping them craft their book ideas and editing their proposals. And then, once the proposal is complete, I get to connect with editors to sell them on something I have passionately committed myself to for the past few months. And I get to chat — a lot (but hopefully not too much). With writers, with editors, with Caitlen. All good.
I also get to be a world-class dilettante. For each new project that comes along, I delve deep into that writer's world and expertise, learning all I can, so that I can speak knowledgeably about the subject. What could be bad about exploring a new angle on parenting or fitness or style every few months? My closet is certainly the better for it; hopefully my kids, too.
I started my agenting career in 2002 at John Boswell Associates, a literary agency and book packager that's most noted for creating 365 Ways To Cook Chicken, as well as countless other best sellers. Because Boswell was a packager as well as an agent, he taught me how to do more than just craft a proposal and sell it; he showed me how to create a book from scratch, working with designers and production people along the way. It is that attention to detail that I bring to my current projects, even if we aren't packaging them. I help my authors envision what their books could be.
Before becoming an agent, I was a magazine editor for 10 years, starting at GQ (Gentleman's Quarterly) and ending at GH (Good Housekeeping). That's where I learned to edit and copy edit, to read and reread until an article or caption or pull quote was just so. It is a skill I bring to every proposal I work on with a writer. It won't go out until it is just so, because the proposal should beautifully and accurately represent the idea an author is dying to bring to the world.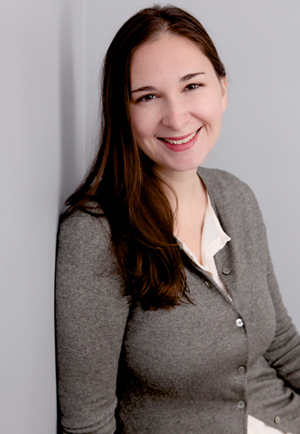 Caitlen Rubino-Bradway
I joined the LKG Agency in 2008, thereby disproving the theory that no English major ever does anything with their degree.  Before that I worked at another literary agency, Don Congdon Associates, where I had the behind-the-scenes thrill of seeing Kathryn Stockett's The Help first come in (and getting one of the first reads). And before that I was getting my Masters in English and Publishing from Rosemont College. I have enjoyed my apprenticeship under Lauren very much, and I am now actively looking to build my own list, which includes (after a surprisingly minimal amount of begging and pleading on my part), securing Lauren's agreement to open the agency to considering middle grade and young adult fiction.
In my spare time, I am an author in my own right (or is that write?).  My first book, Lady Vernon and Her Daughter, which I co-wrote with my mother, was released by Crown in 2009.  We also contributed to Jane Austen Made Me Do It, published by Ballantine in 2011.  My first middle grade novel, Ordinary Magic, was published by Bloomsbury Children's in 2012.