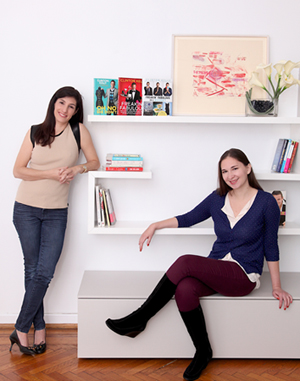 When I first joined the LKG Agency as Lauren's Chief Cook & Bottle Washer back in 2008 (wow — 2008?  Seriously?  When did that become five years ago?), the agency was 99% non-fiction.  The 1% was a middle grade children's book, the last survivor of Lauren's initial impulse, when starting the LKG Agency, to handle children's fiction as well as practical how-to.  But her specialty, and her success, was primarily in non-fiction, so when that last middle grade project was done, we didn't really look for any more.
But it gave me hope, because children's books have always been my sweet spot.  A very large number of my favorite books (of which there are a very large number) are children's books.  As a child, I nearly wore out my library's copy of Lazy Tinka and Ginny and the Cooking Contest, and later committed what I'm sure is a mortal sin when I lied to the library and said that I'd lost their (only!) copy of Robin McKinley's Beauty because I couldn't bear to return it.  (I'm so sorry.)  And Neil Gaiman's Coraline is my go-to Halloween book. Of course when I joined a literary agency I would want to investigate children's fiction.
As it turned out, selling Lauren on the idea wasn't that hard.  Actually…as it turned out, I wasn't the one that ended up selling anything.  You see, having written a middle grade fantasy of my very own, I asked Lauren to read it, and she turned around and offered to represent it.  Add to that, she told me that if my book sold, then we could open LKG to children's fiction again.  Well, it sold.
So now that LKG is open to it, what exactly am I looking for? I could give you the tried-and-true spiel about memorable characters, snappy dialogue, and gripping plots, but I thought it might help you and me if I got a little more specific.  Okay, nitpicky.  And, as a bonafide nerd, I can get nitpicky.
First, I'm just looking for middle grade and young adult now.  Please, no picture books or early chapter books.  And please, no dystopian futures (it's not really my thing), a lot of violence (also not my thing), or books written in the present tense.  (Wow, I just described The Hunger Games, didn't I?)  Please, no zombies.  Vampires, werewolves, witches and wizards, angels and demons, the Greek Pantheon, Thor and Loki and Fenrir, superheroes, aliens, super-powered aliens — all good.  But zombies give me nightmares.
Please do send fantasy, whether it be like Harry Potter and Sarah Prineas' Winterling trilogy (contemporary fantasy about modern kids!); or Stephanie Burgis' Kat, Incorrigible series, and Patricia Wrede and Caroline Stevermer's Sorcery and Cecelia (historic fantasy re-writes with both humor and heart!); or Kristen Cashore's Graceling, Jessica Day George's Princess of the Midnight Ball, and Erin Bow's devastating Plain Kate (traditional fantasy!  With horses!).  And, why, yes, I am listing some of my favorite books on purpose, on the chance that you have read these and your book compares favorably to one of them.
On a related note, please do send sci-fi, which I also love, having grown up on Star Trek: TNG.  Anne Osterlund's Academy 7 will forever hold a place in my heart because it is a futuristic sci-fi with spaceships and lasers, but it also has a boarding school!  (I love books with boarding schools.)  Ah, that reminds me: please do send things with boarding schools.
Please, please, please send fairy tale re-tellings.  Please.
So if you have a sci-fi retelling of The Hedgehog Prince that takes place at an orbital boarding school that circles Saturn, or a story about a girl who discovers she's descended from the Norse gods and has to earn her place as a Valkyrie to stop Fenrir from breaking free and starting Ragnarok, please do send it along.
But, seriously, no zombies.
CRB